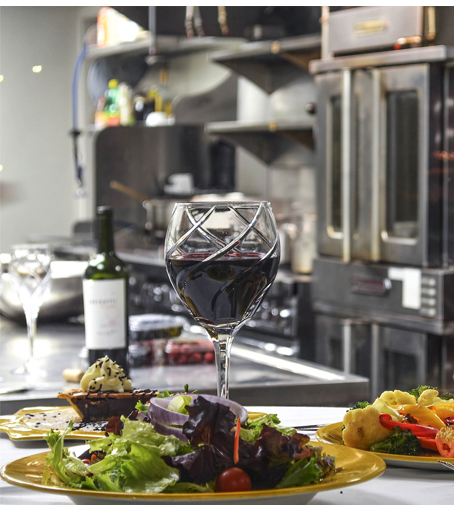 The Captain's Table is located in the Wine Cellar kitchen,adjacent to "Thad's Room", the larger of the two cellar rooms. You will be treated to an exclusive behind-the-sceneslook at the Wine Cellar kitchen operations,while you enjoy a gourmet dinner experience, personally prepared before your eyes by one of our top chefs. The chef will serve this scrumptious meal matched with carefully selected wines.


During your meal you will tour the cellar that is recognized as having one of the top 100 wine lists in the world. Although you are in the midst of the kitchen activity, you will find there is a surprising level of privacy in a perfect blend of fine dining, with impeccable service and a feast for the eyes. Please join us at the Captain's Table in the Wine Cellar kitchen for a true taste of the Angus Barn.

Call 919-781-2444 for availability of reservations.