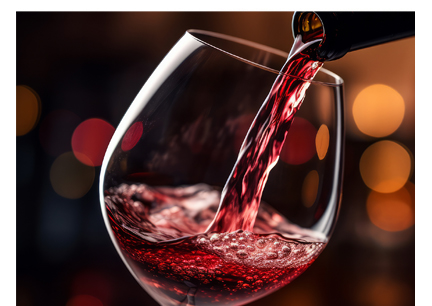 With the completion of the Wine Cellar Kitchen, another chapter in the long, rich history of the Angus Barn began and Thad's lifelong vision was fulfilled. Henrietta Mears wrote that hospitality should have no other nature than love. In the loving spirit of Thad and Alice Eure, welcome to their Wine Cellar Dining Rooms!
The Wine Cellar Kitchen bustles with reserved dinner parties and special events prepared by our Best Chefs.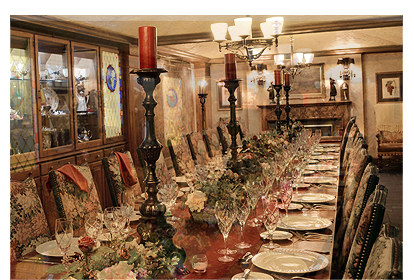 Alice's Room:
After being escorted through the restaurant and descending our stairwell Alice's Room a glow in candle light where we can seat a minimum of 12 and up to 28 for a private dining experience. An excellent room for business dinners, presentations, wine tastings and corporate parties. This private dining room is also the perfect setting for special birthdays, anniversaries and dinner parties.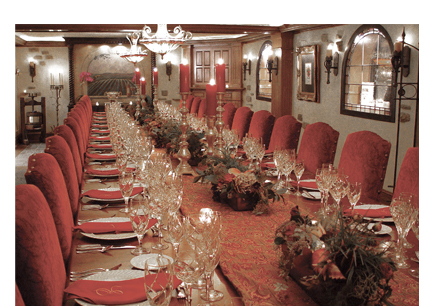 Thad's Room:
Thad's Room can also seat a minimum of 12 and up to 36 for a private dining experience. Thad's Room boasts a fireplace for ambiance as well as a private bar in the room. The room is decorated beautifully with stained glass windows, cobblestones from Raleigh's original Fayetteville Street and vintage pieces about the room. This room is ideal for business meetings or programs as well as rehearsal dinners and celebrations of all kinds.