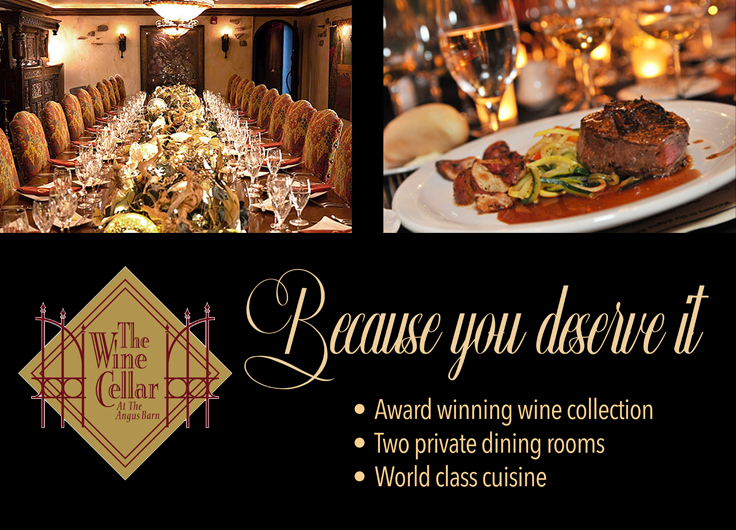 As you descend the winding staircase leading to the wine cellar dining rooms, glancing at each of the prestigious 21 Wine Spectator Magazine Grand Awards, you begin to feel Thad Eure's celebrated hospitality. This is no ordinary hallway and staircase! Laborers used hand shovels, carefully removing earth for weeks to complete this magnificent structure. It took an extraordinary visionary to lay the foundation for such future grandeur.



The wine cellar boasts its' own private staff, kitchen, two large dining rooms each with its own full service bar and surrounded by one of the most amazing wine collections in the United States. Truly an unforgettable wine lover's experience!

Aiming to build a wine list that would rival any in California, he seized the opportunity to acquire wines that slowly, methodically became one of the most coveted wine lists in the U.S. Only a year after his passing, Alice and Van submitted the first entry to Wine Spectator magazine's competition that awards one of three levels of recognition to restaurants with exceptional wine programs. The Angus Barn wine cellar remains one of the country's finest to date.